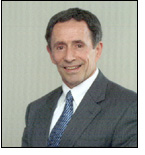 Tom Wilson attended Villanova University and graduated in 1976 from the University of Toledo Law School where he was Associate Editor of the Law Review. He is a member of the Mahoning and Trumbull County, Ohio State and American Bar Associations. He is a former Trustee and President of the Mahoning County Bar Association and is currently a Trustee of the Mahoning County Bar Association. He remains active in the Bar Association Speaker's Bureau and in committee work.

Mr. Wilson was recently elected to the International Society of Barristers and is a Fellow of the Ohio State Bar Foundation and the American College of Trial Lawyers. He is involved in community activities and various civic organizations in his hometown of Warren.

His areas of concentration include the defense of legal and medical malpractice cases, automobile and premises liability litigation; civil rights and municipal/township litigation; commercial, corporate and probate litigation.